Meet LiveWebinar
Most Advanced Webinar Software
Easy to use, a versatile new platform for webinars.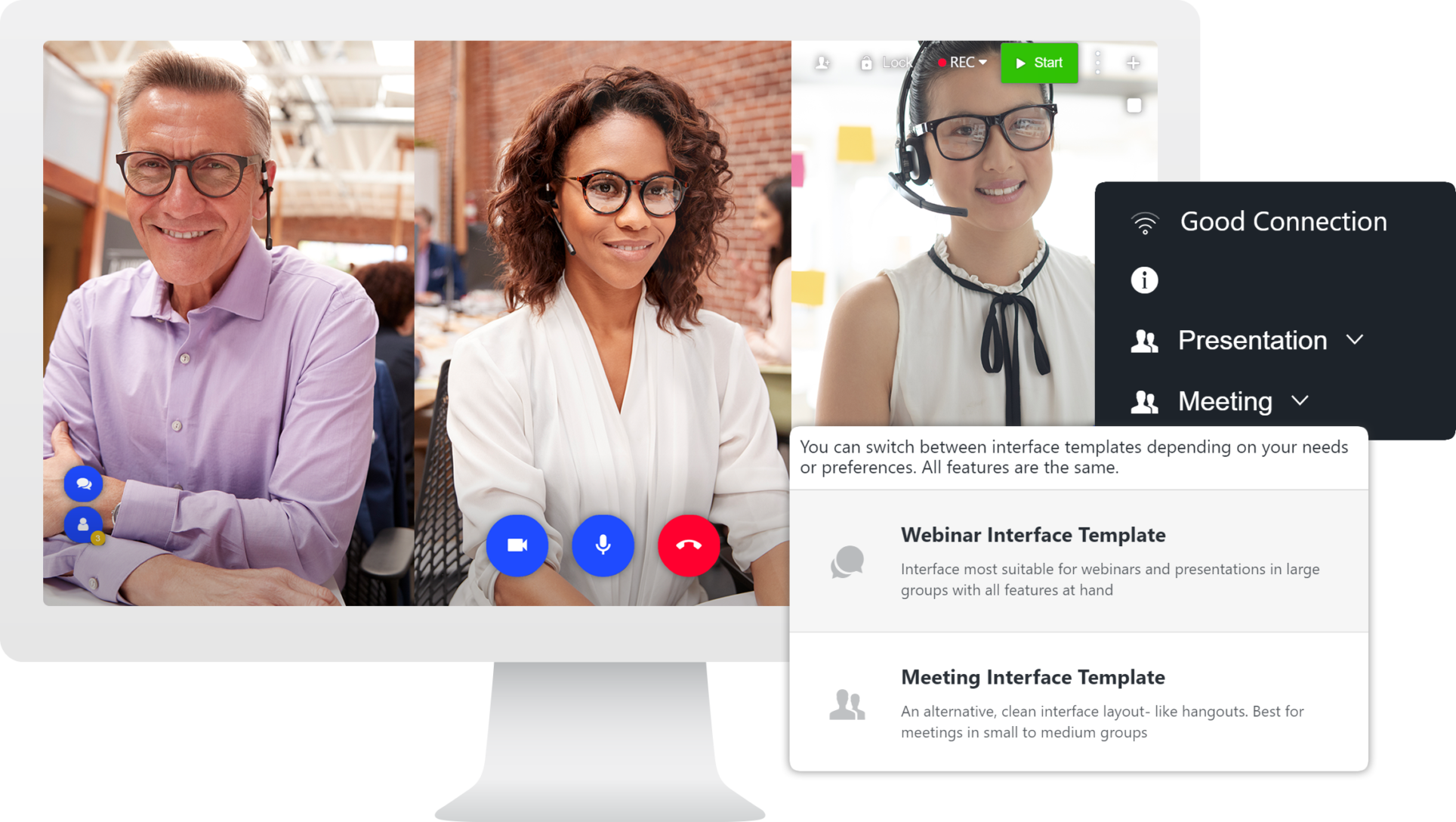 Well, if you enjoy hassle-free and versatile real-time communication software, LiveWebinar could be a step in the right direction. We offer a platform that's highly customizable, has ease of use, and is highly secure. That means:   
No need to download anything, ever. Our platform is fully browser-based, so you don't have to worry about downloading new software a minute or two before an important meeting.
In terms of security, our platform is reliable, secure, and proven in action. We use two layers of encryption for all shared data, and we are GDPR compliant and Privacy Shield certified. You can rest assured that your data and privacy will be protected. The host can also choose to implement their own security measures with the help of room passwords and tokens or via a waiting room for participants.
When we say highly customizable, we mean it! LiveWebinar lets you brand your meeting room with your own logo and colors, giving it a feeling that's cohesive with your personal branding.
Features – we have plenty. Create engagement with your attendees thanks to features like polls and tests, breakout rooms, screen sharing, whiteboards, and more. Let your attendees feel seen and heard. Just because "webinar" is part of our name doesn't mean that you're limited to just that. Thanks to our interchangeable interface, you can host webinars, meetings, run trainings, recruit new teammates, lead online lessons, and plenty more. The sky is the limit!If that sounds like something that could work for you, head over to livewebinar.com to learn more and start your free trial.
Try LiveWebinar
Try LiveWebinar for free. No credit card required.